Dubbed one of the most innovative farmers in the world by Time Magazine, Joel Salatin proves that holistic management and regenerative agriculture are the best way to build a successful and viable agricultural entreprise.
« The best ecology is what makes the best economy »
– Joel Salatin
On their 220 hectares farm in Virginia, Joel and his family develop coherent systems of pasture management to raise beef, porc, chicken, rabbits and turkey for their 6 000 private clients, 50 restaurants and 10 shops. Author of twelve books and relentless speaker in conferences around the world,
Joel Salatin shares the keys to his success so it can be replicated by all.
 Join him on May 5-7th 2019 for a three-days Masterclass organised by Coume Sourde Farm (Aude, France).
PRESENTATION
Joel Salatin's agricultural philosophy is based on the growth of a nutrient-rich grass on which animals can thrive in a symbiotic food cycle without chemical products. Cattle is regularly moved from one pasture to the other rather than fed corn. The chickens follow them in their "Egg-mobile" to scatter dung and the nutrients they contain, and to eat fly larvae. The pigs aerate compost and forage their own acorn-based food in the forest.
This intensive agricultural system, based on multi-species synergies (humans includes), produces more per hectare than the industriel system. Add to that the development of a dense local community of clients with direct marketing, and you get the recipe for a profitable agricultural entreprise which offers an unrivaled quality of life.
"We want prospective customers to find farms in their areas and keep the money in their own community. We think there is strength in decentralization and spreading out rather than in being concentrated and centralized.«  – Joel Salatin
See a longer video by following this link.
Thanks to this "more than organic" approach, Joel Salatin managed to restore the degraded ecosystem of this farm bought by his parents in 1961.
 Today, Polyface Farm employs no less than ten people and has an annual turnover of over a million dollars.
In this 3-days Masterclass,
Joel Salatin will get down to the nitty-gritty of his agricultural system and entreprise, with a very hands-on approach
. You will learn concretely how Polyface is structured, how each production works individually but also how they symbiotically function together. The Masterclass will tackle a wide array of subjects, from pasture and fertility management to water systems, finances, access to land, livestock strategies, electric fencing, staffing, relationship marketing, on-site processing, portable low-cost infrastructures, and much more.
"Healing the land, healing people and healing the community" – Joel Salatin
CONTENT
PRACTICAL INFORMATION
TICKETS
CONTACT
This Masterclass will focus on the what, why and how of the agricultural practice, and is therefore primarily targeted at farmers and other agro-entrepreneurs. This workshop can however be of interest to  researchers, teachers, students, rural developers and others engaged in food system transition.
On the evening of the last day, Joel will give a conference open to all, which we be followed by an organic and local dinner on the farm. For more information, click here.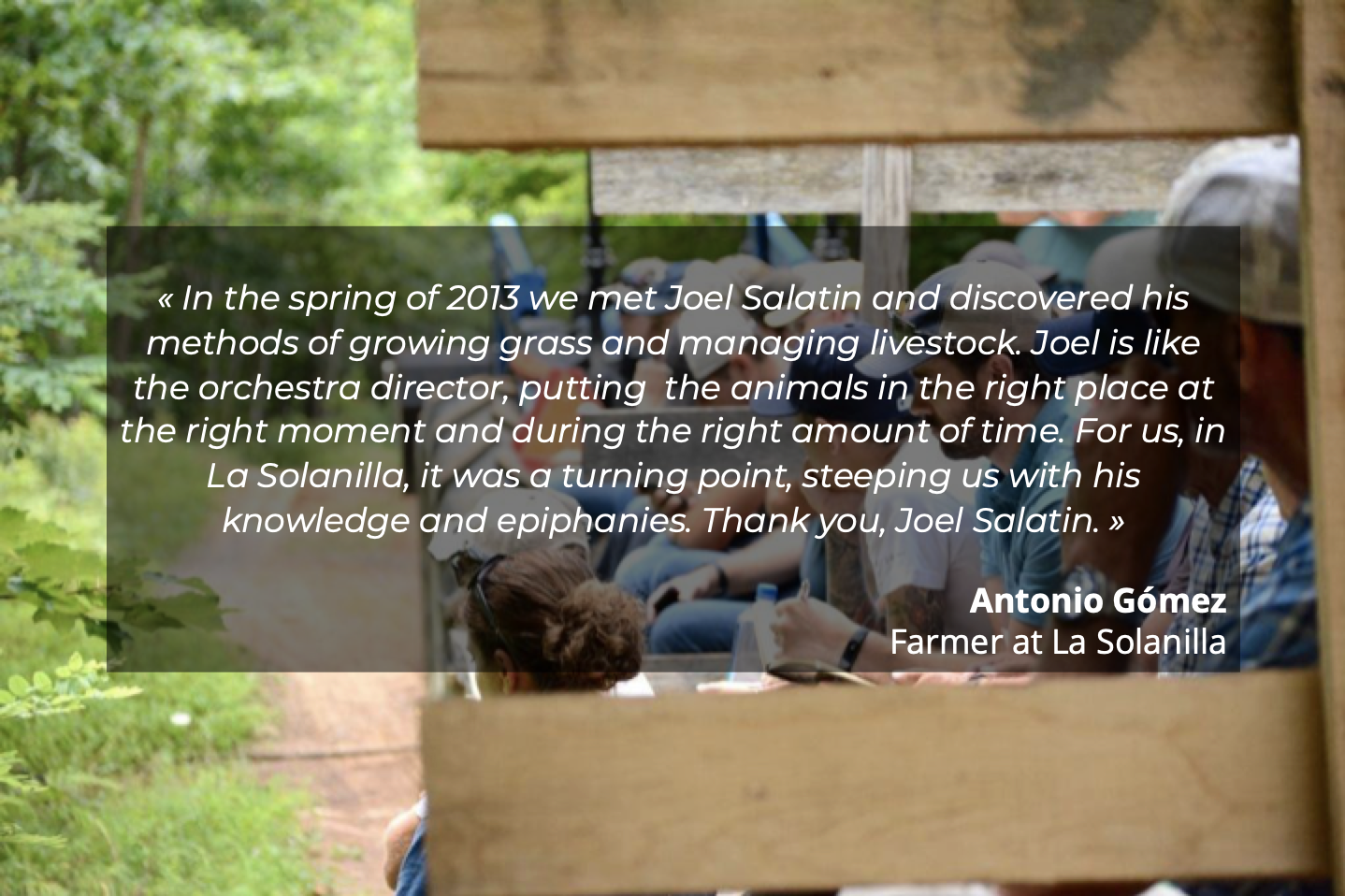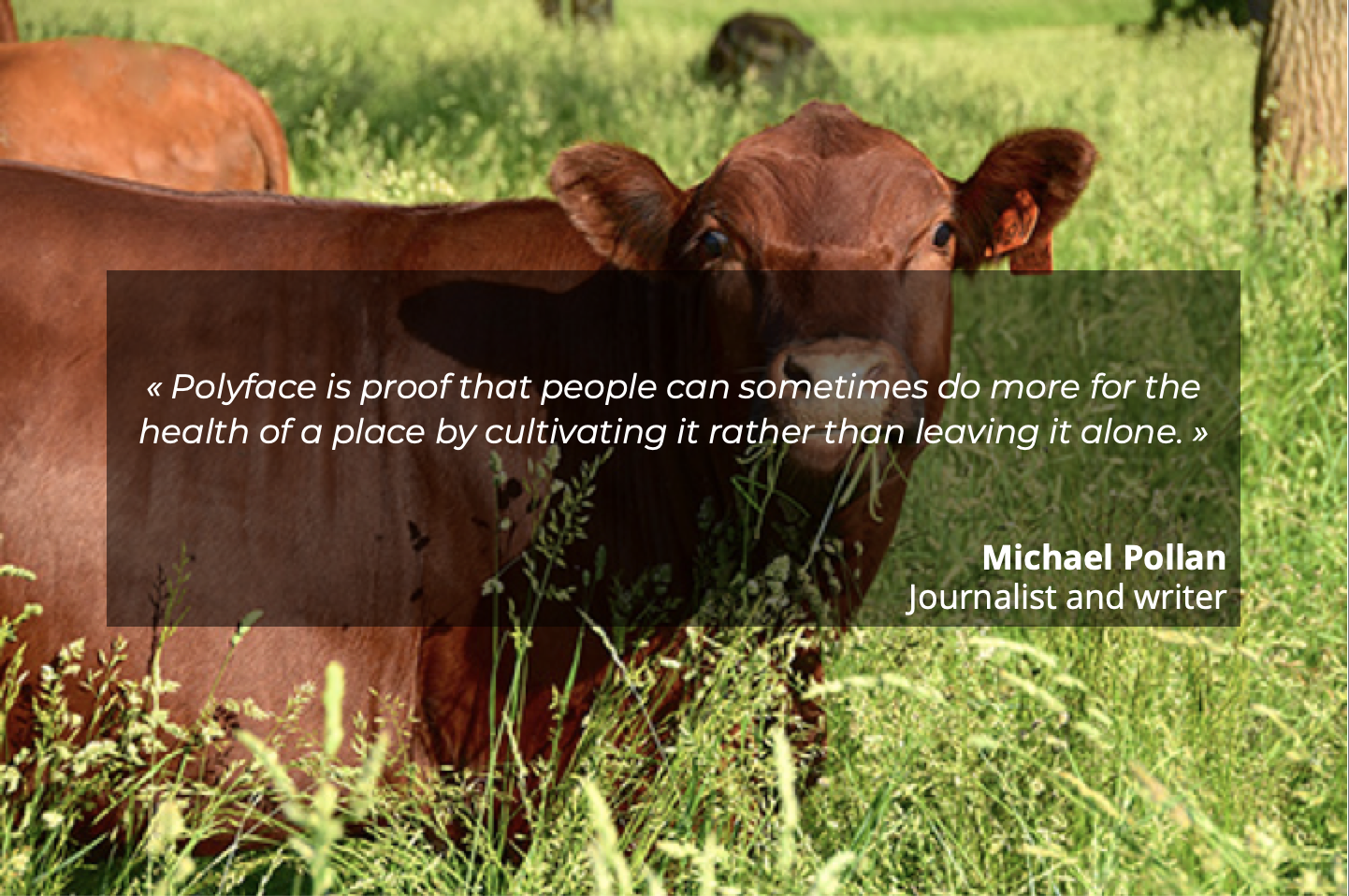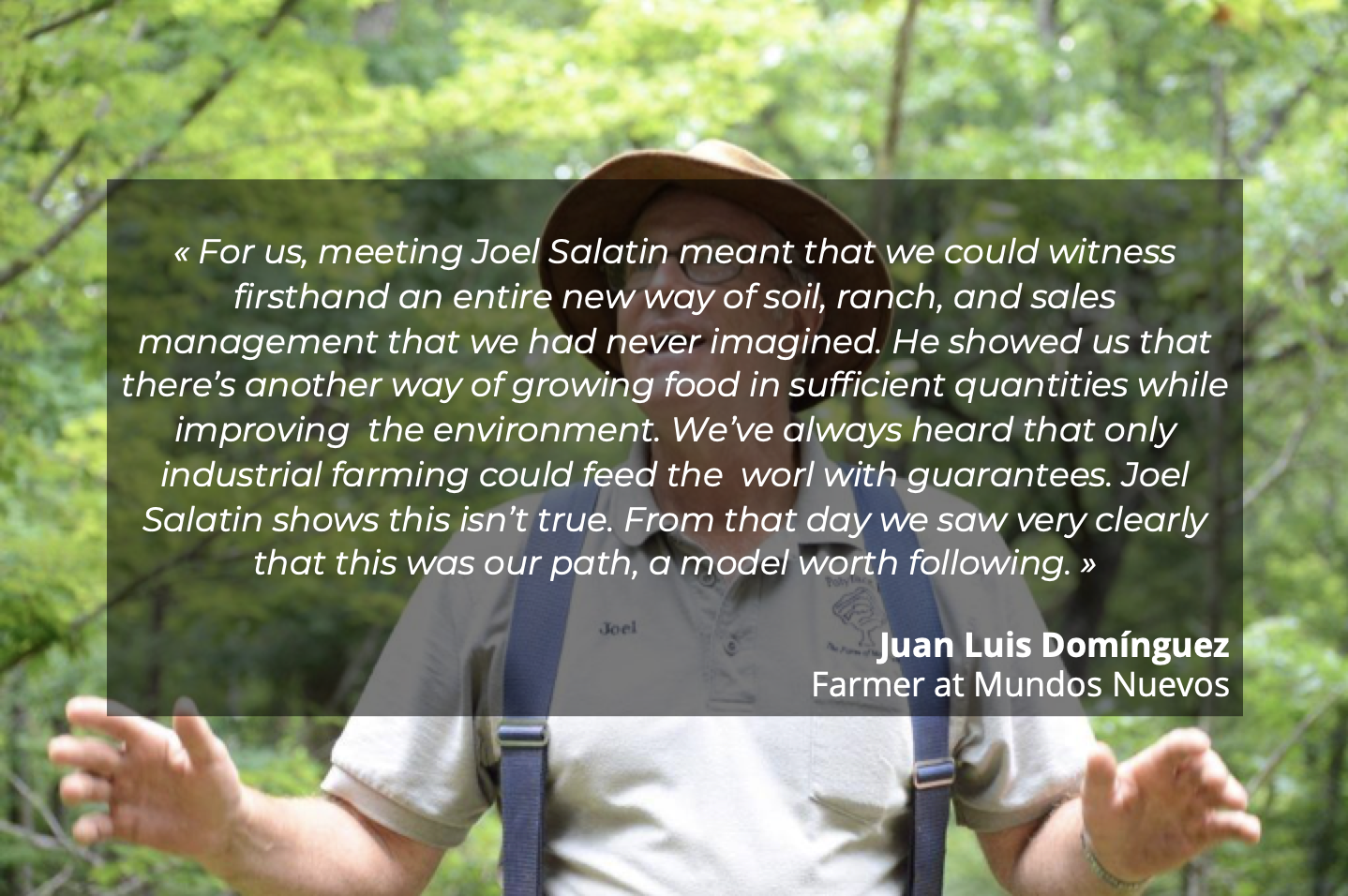 High in the Mediterranean Pyrenees (at an altitude of 505 meters), Coume Sourde farm's mission is to produce meat and eggs in respect of the animal and its environment, while regenerating the soil and the ecosystem. After three years of intensive application of Polyface's principles on livestock and soil management, the results are there …
To discover with Joel's take during this training.